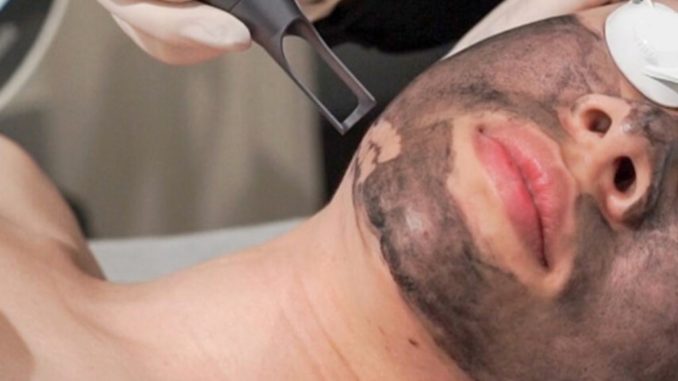 LifeSurance.info – Hollywood peel laser is a treatment that uses a laser to rejuvenate the skin by giving the face a glowing effect. Read more about the other benefits, procedures, and side effects in the explanation below!
What is a Hollywood Peel Laser?
A Hollywood laser peel, also known as a carbon laser peel, is a mild exfoliating and rapid resurfacing procedure to improve the appearance of facial skin including fine wrinkles, pigment, pores, and acne. This treatment is so named because it is in great demand by celebrities.
Patients usually experience improvement that only one treatment session can achieve. This is the reason why so many people choose this treatment for facial skin beauty attending events.
You can count on this treatment to rejuvenate your skin until it's smooth and radiant. The texture, color, and elasticity of the skin will be improved with this treatment option. This treatment is quick, painless, and highly effective.
Hollywood Peel Laser Benefits
Getting this laser treatment will find many benefits for facial skin. Apart from exfoliating exfoliated skin deeply, this treatment also helps stimulate collagen production.
Hollywood peel laser also treats the following skin conditions:
Pimple.
Acne pigmentation.
Scar tissue or acne scars.
The pores are enlarged and clogged.
Melasma (brown patches on the face).
Fine lines and wrinkles.
Photoaging.
Hollywood Peel Laser Procedure
The procedure with this facial treatment takes approximately 45 minutes. Treatment includes cleaning, application of a carbon mask, and sequences of laser wavelengths and energy pulses. The treatment can be used on the face, neck, decolletage (area of ​​skin between the neck and breasts), upper back, and shoulders.
As a first step, your face is cleansed and then a Spectra carbon lotion mask is applied to the skin. Maybe this will look similar to a mud mask. The carbon is then activated by a laser using a unique Spectra mode so that it penetrates deeper into the skin.
The laser is switched to Q-Switched mode and used again to effectively exfoliate the skin, unclog pores, and control sebum. This is the time to start the rejuvenation process. The treatment may feel warm when the laser hits the skin and will make a shocking sound as the carbon is evaporated from the skin.
The laser is then used in Spectra mode to further treat the skin and target specific skin concerns. This method helps stimulate collagen and tends to shrink pores. The whole procedure is painless.
The skin will then be treated with a mixture of antioxidants and serums to give it the finishing touch.
Treatment after Hollywood Peel Laser
Here are some do's and don'ts after getting a carbon laser peel treatment:
Treat your skin gently after getting a carbon laser peel by continuing to moisturize every day.
Use a regular sunscreen with at least SPF 30+ for a few days after treatment.
Do not use products containing retinol for at least five days after treatment.
If you have oily skin, use products designed to combat acne to maintain optimal results.
Do not exfoliate or use abrasive or invasive skin treatments for at least one week.
Use products that contain collagen, collagen supplements, or follow a collagen-boosting diet if you have aging skin or fine lines.
How Effective is the Hollywood Peel Laser?
Carbon laser peels are usually very effective for oily skin and large pores. If you have severe acne or acne scars, it may take several treatments before you see maximum results. Fine lines and wrinkles should also appear reduced after one or more treatments.
Like chemical peels, carbon laser peels will not provide permanent results. You may need ongoing treatment to maintain the benefits of each.
Treatment with a carbon laser peel can be repeated every two to three weeks. This period allows sufficient collagen regeneration between treatments.
Everyone's skin condition is different, so talk to your doctor or licensed beautician about how many treatments you should expect before starting to reap the full benefits.
Hollywood Peel Laser Side Effects
Apart from slight redness of the skin and a tingling sensation, there should be no side effects after undergoing treatment with a carbon laser peel.
This procedure should be performed by an experienced and licensed professional. This treatment will help ensure the safety of the skin and eyes and provide maximum results.
If you experience skin problems after receiving a carbon laser peel procedure, immediately consult a dermatologist.